Hello beautiful people!
It's been a while since I posted an episode on my podcast. I have been away on a visit to my homeland of Madurai, Tamilnadu, India. I had a wedding to attend. And boy was it hot! I was sweating buckets and I had buckets of fun too!!
I managed to catch a local festival and I had great fun shooting it. You can check out my photo essay on this. Head on over to my blog and have a look.
https://www.photocountry.co/posts/madurai-temple-festival
And now to Episode 38. Avondale, the neighborhood that I live in, has a lively community presence to it. As part of the local art space, All Goods, I have run many photo walks and workshops. One of my popular walks was to the Oakley Creek Waterfall - the only waterfall within the city limits of Auckland.
Rebecca Ronald, the guest on this episode, had participated and it had a significant influence on her photography practice. It's gratifying to note that the work that I do has a positive influence on people!
Rebecca's feed popped up on my Instagram when I noticed her work next to the Avondale Train Station, as part of a community art walk initiative by Whau The People, a local community organization.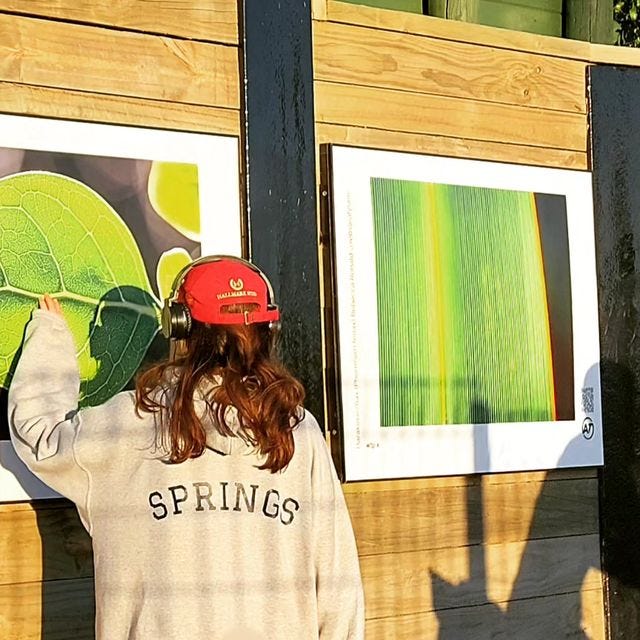 Her work celebrates nature. They are all about the greenery that surrounds you. They are plants that we take for granted. And she is on a mission to educate the public about them.
Rebecca | Nature photography | Aotearoa on Instagram: ""I wish I had..."
Are there things you want to do but keep putting off? Some things are better done imperfectly than not done at all.
#motivationquote
"
They are beautiful close-up shots of the leaves. If you get a chance, walk by the Avondale Train Station to have a look. They even have little QR codes which lead you to more information on the plants.
Rebecca | Nature photography | Aotearoa on Instagram: "Camera testing 2/3 - liking it more and more <3 Loquat leaf shot in my back yard, Auckland. Used a Canon camera, don't ask me what settings because 🤷‍♀️
#leafveins
are
#magical
#canonphoto
"
Greeting cards featuring Reb's work are currently stocked at:
Check out her feed on Instagram - https://www.instagram.com/rebsleafylens/
Or Reb's website - www.rebsleafylens.co.nz
Do have a look at my photography blog - www.photocountry.co for interesting articles on the art and poetry of photography.